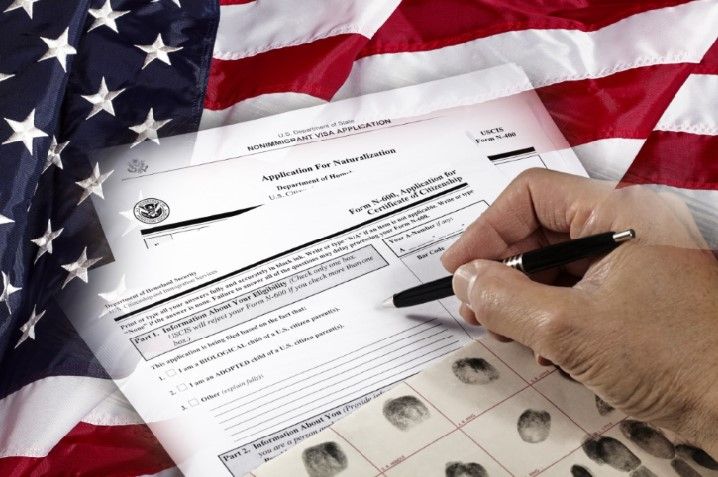 What is the Difference Between Naturalization and Citizenship?
People use the terms "naturalization" and "citizenship" interchangeably, but they are different. Naturalization is the process that a person who was not born in the U.S. goes through in order to become a citizen of the United States. Citizenship is a person's status, being a citizen of a specific country. 
How to Become a U.S. Citizen
The United States grants its citizens certain unalienable rights. There are ways in which an individual can become a citizen other than being born in the U.S., one of the main forms of which is naturalization.
There are three main ways in which someone can become a citizen of the United States:
Being born in the United States
Having parents that are U.S. citizens at the time of one's birth in another country
Applying for naturalization
---
Need guidance with the naturalization process? Contact Zadykyan Law online or call (818) 600-6322 our immigration attorney is ready to answer all of your questions! Our services are available in English and Russian!
---
What is Naturalization and How Do I Qualify?
Naturalization is the process a person who is not born in the U.S. goes through in order to become a citizen. To apply for naturalization, an individual must meet certain criteria set by Congress in the Immigration and Nationality Act.
These are the requirements:
You must have been a permanent resident for three years or more and meet all eligibility requirements in order to file as the spouse of a U.S. citizen
You have been a lawful permanent resident for at least five years
You have parents that are U.S. citizens and you currently live outside of the United States
You have qualifying service in the U.S armed forces, and meet all other proper requirements
What is the Naturalization Process?
For an individual to be deemed eligible for naturalization, they must also appear for an interview to take the English and civics test. Once their application is approved and they are found to be eligible, they will be required to take the Oath of Allegiance to America at the naturalization ceremony.
Once this is all complete, the applicant will be given a naturalization certificate, and will not need to hold any other form of documentation to prove their citizenship. They will then be given rights such as the right to vote and be able to obtain a U.S. passport.
How Long Does Naturalization Take?
The average time for naturalization applications to be processed is around 8 months, however, the time it takes to complete the entire naturalization process is approximately 15 months.
Seeking Guidance With Citizenship & Naturalization? Call
(818) 600-6322

.

At Zadykyan Law, we understand the complexities that come with U.S. immigration law. Our founding attorney Anaida Zadykyan can help you file the proper forms and documentation to make sure there are no mistakes that could put your chance to become a citizen in jeopardy.
---
If you would like to apply for naturalization, contact us through our website or call (818) 600-6322 to schedule a free initial consultation. Our services are available in English and Russian! Reach out today.